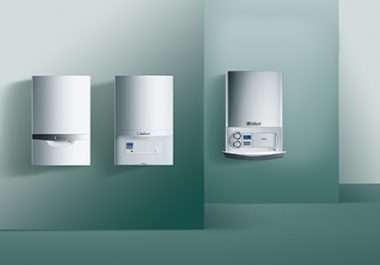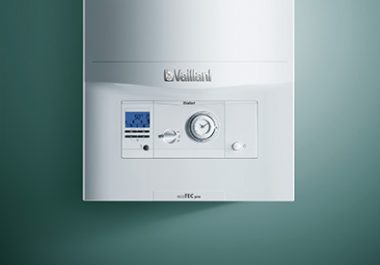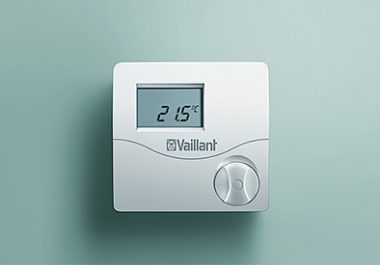 Combi Boliers
Range Heating are experts in combi boiler installations and unlike many firms we've got a reputation for outstanding customer service. We've been fitting new combi boilers across Manchester and Cheshire since 2008.
If you're after a new combi boiler for your house, call us and one of our friendly, expert heating engineers will visit your home for a free consultation and give you a written estimate for your new combi boiler.
Why choose a combi boiler?
Combi boilers are small and convenient, and are well-known for saving you money on energy. Price varies with make and model, but boilers are a sound investment as they last at least 15 years, so you want to be sure you have the best one available which is why Vaillant is our best-selling brand. It may seem to be a large up-front cost, but when you factor in the future energy and money savings, it is definitely worthwhile.
On top of this, swapping an old boiler out for a new combi boiler makes more sense than converting your old boiler as there is no neewd for new pipework.
Vaillant make the best combi boilers on the market. They're reliable, energy efficient and they come with a 10 year guarantee. But we install Worcester, Baxi, GlowWorm, Viessman and other boilers too if you prefer.
Call 07872 105 094 to discuss your combi boiler needs.
Reasons to replace your boiler
The main reason people replace boilers is because they breakdown, usually in the dead of winter when you need it most, so it is best to replace it with a new combi boiler before that point.
Your boiler is old, typically over 15 years so its lifespan is close to being over.
Energy efficiency. New boiler models are especially energy efficient, much more so that older models. If your bills are starting to mount up, it could be time to have a combi swap.
Repairing costs are often much higher than replacing your boiler. Combine this with the money-saving feature of new boilers, you'll definitely be quids in.
Value added. As boilers are a worthy investment, they can added a lot of value to your house worth, which can be very beneficial if you are looking to sell in the future.
Why you shouldn't do it yourself
Following new regulations, all gas boiler installers must posses a Gas Safe certificate like we do. If you install it yourself, it may be difficult to get an expert to sign off on it, which could lead to a voided warranty, and it will be difficult to have any repairs. Also, it is dangerous and cause damage to your home.
It takes an expert to assess your system and your home to determine which boiler is best for you.
The rest of your sytems can also be checked to ensure they are up to standard, and professional advice can be offered.
Call 07872 105 094 to discuss your combi boiler.
We can help you with the following services:
| Vaillant Boiler | Price Inc Vat |
| --- | --- |
| ecoTec Pro | From: £1550 |
| ecoTec Plus | From: £1850 |
| ecoTec Plus OpenVent | From: £1500 |
| ecoTec Plus System | From: £1600 |
Free Quotation
There is no obligation to proceed with the work and our costs will always beat British Gas for the same job.
Feel free to question us about anything you are not sure about.